Inspire Worship & Missions Conference
INSPIRE and Arise and Shine Events have been CANCELED.
In compliance with recommendations from health officials to help prevent the spread of the coronavirus, YWAM Tyler will be canceling our Inspire and Arise & Shine event scheduled for April 1st through 4th.
As the global situation regarding the COVID-19 virus continues to unfold, and with an anticipated attendance of over one thousand participants for the Inspire event, we will be complying with safety and preventative measures as recommended by our governing experts. YWAM Tyler will continue to monitor the recommendations of our local and national officials and experts in the medical community in order to aid in the prevention of the virus spread.
Even though the Arise & Shine and Inspire event has been canceled this April, the vision and heart behind it is very much alive. In every crisis, there is a great opportunity for God to work in extraordinary ways on the earth, as people draw near to Him. He is still building His Church and not even the gates of hell, nor any kind of virus, can prevail against it. Let's pray for healing, revival, multiplication of the gospel message, help to those in need, and His hope to be heralded in the highways and by-ways. Jesus is still winning in the nations.
Get Inspired - April 3rd-4th 2020
"Inspired by His Presence - Moved by His Purpose"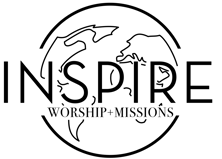 Inspire is a worship and missions event focusing on the power, presence, and victory of Jesus coupled with our calling to partner with Him in world missions. It is held at the Youth With A Mission campus in Tyler, Texas, from which missionaries have been sent to the nations for the last 4 decades. Inspire 2020 is our 8th annual event. We want to see inspiration that fills us with hope, that solidifies our faith, and emboldens the joyful risk-takers!
Speakers & WOrship Leaders

Address:
20131 FM 16, Lindale, TX 75771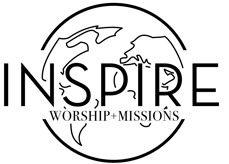 ARISE & SHINE Worship and Outreach
April 1-3, 2020

INSPIRE Worship & Missions Conference
April 3-4, 2020
Youth With A Mission – Tyler Twin Oaks Campus
Arise & Shine
Arise and Shine is a gathering prior to the weekend of Inspire. As we gather we will encounter God as we worship and join together to go out on local outreach teams across East Texas.
Arise & Shine will take place Wednesday, April 1st through Friday, April 3rd.
"Arise, shine, for your light has come,
and the glory of the

Lord

rises upon you."
More than ever, we understand there is a need to shift our perspective in this
hour to see what Jesus is doing in our neighborhoods and the nations, to spend time
in His presence as His sons and daughters, and to partner with Him and with one
another in His victorious campaign to redeem the earth! Please join us for Arise &
Shine. All are welcome!
Non-stop Prayer and Worship
One of Youth With A Mission's core values is centering all that we do around the Presence of Jesus through worship and prayer.
During Arise and Shine, join our family as we spend 56 hours being transformed by God's presence before being sent out into the surrounding community to spread His love. Our hope is for the prayer room to be a foundation to the ministry that we do during Arise & Shine and will flow into Inspire.
Wednesday, April 1
10:00 am – Arise & Shine begins with worship & teaching
2:00 pm – Shine with outreach to the city and beyond
7:00 pm – Encounter with testimonies, worship, and celebration
Thursday, April 2
10:00 am - Arise
2:00 pm - Shine
7:00 pm – Encounter
Friday, April 3
10:00 am - Arise
2:00 pm - Shine
7:00 pm – INSPIRE Worship & Missions Event begins / Session One
Saturday, April 4
10:00 am – Encounter Worship
1:00 pm – INSPIRE Session Two
2:15 pm – INSPIRE Session Three
6:00 pm – INSPIRE Session Four worship celebration
Food trucks will be available during INSPIRE for lunch and dinner
Lodging
Option 1: Engage Retreat Center
Off campus, 2 minute drive from the YWAM Tyler campus.
Singles (dorm style) $15 per night
Families (family rooms) $40 per night
Option 2: Timberline Retreat Center
Off campus, 10 minute drive from YWAM Tyler campus.
Singles (dorm style) $18 per night
Families (motels) $55 per night: 2 full size beds or 1 queen, and 1 bunk
Option 3: Tents at YWAM Tyler Campus
Tent sites do not have power or water (bring your own tent). Shower trailers are provided for you.
Option 4: "The Village" YWAM Tyler Campus - Cabins
*Recommended for those attending "Arise & Shine"